The Professional Bowlers Association (PBA) is the major sanctioning body for the sport of professional ten-pin bowling in the United States. Headquartered in Seattle, Washington, the PBA membership consists of almost 4,300 members worldwide. Members include "pro shop" owners and workers, teaching professionals and bowlers who compete in the various events put on by the Association.
PBA50 Tour – Formerly "PBA Senior Tour." Set up like the PBA Tour, but allowing PBA members 50 years and older to compete in their own events. List of PBA50 players – PBA50. Official web site: PBA50.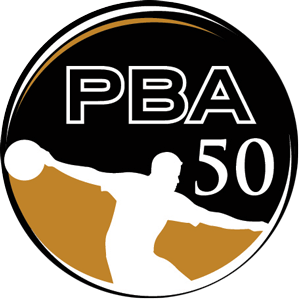 Season Points: 2019 Go Bowling! PBA50 Tour.
TOP 25
Points – Last Updated
–
All results: PBA50 2019 Go Bowling Tour

Professional Bowlers Association 50 Tour 2019 schedule and champions.
2019 PBA50 Tour titles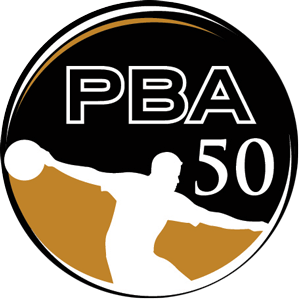 ---
2019 PBA50 Tour Schedule
2019 PBA50 Tour #01
PBA50 Johnny Petraglia BVL Open, presented by Brunswick
Countryside Lanes in Clearwater, Fla., United States (April 14-17, 2019)
Champion:

---
2019 PBA50 Tour #02
PBA50 National Championship presented by Spanish Springs Lanes and Radical
Spanish Springs Lanes in The Villages, Fla., United States (April 22-26, 2019)
Champion:

---
2019 PBA50 Tour #03
PBA50 Mooresville Open presented bythe Mooresville Convention and Visitors Bureau and Columbia300
Victory Lanes Family Entertainment Center in Mooresville, N.C., United States (April 28-01 May, 2019)
Champion:

---
2019 PBA50 Tour #04
PBA50 Hamilton Lanes & Entertainment Center Open
Hamilton Lanes in Trenton, N.J., United States (May 03-05, 2019)
Champion:

---
2019 PBA50 Tour #05
PBA50 Northern California Classic, presented by MOTIV
Harvest Park Bowl in Brentwood, Calif., United States (May 25-28, 2019)
Champion:

---
2019 PBA60 Tour #01
USBC Super Senior Classic
Sam's Town Bowling Center in Las Vegas, Nev., United States (May 29-June 02, 2019)
Champion:

---
2019 PBA50 Tour #06
2019 USBC Senior Masters
Sam's Town Bowling Center in Las Vegas, Nev., United States (June 02-09, 2019)
Champion:

2019 PBA50 Tour #07
Suncoast PBA Senior U.S. Open, presented by Storm
Suncoast Bowling Center in Las Vegas, Nev., United States (June 09-14, 2019)
Champion:

---
2019 PBA50 Tour #08
PBA50 River City Extreme Open, presented by Hammer
River City Extreme in Monticello, Minn., United States (July 09-12, 2019)
Champion:

---
2019 PBA50 Tour #09
PBA50 South Shore Open, presented by Ebonite
Olympia Lanes in Hammond, Ind., United States (July 15-18, 2019)
Champion:

---
2019 PBA50 Tour #10
PBA50 Dave Small's Championship Lanes Classic, presented by Roto Grip
Dave Small's Championship Lanes in Anderson, Ind., United States (July 20-23, 2019)
Champion:

---
2019 PBA50 Tour #11
PBA50 Spectrum Lanes Open, presented by DV8
Spectrum Lanes in Wyoming, Mich., United States (July 25-28, 2019)
Champion:

---
2019 PBA60 Tour #02
PBA50 Dave Small's Jax 60 Open
Dave Small's Jax 60 in Jackson, Mich., United States (July 30-August 02, 2019)
Champion:

---
2019 PBA60 Tour #03
PBA60 Dave Small's Jax 60 Open
Dave Small's Jax 60 in Jackson, Mich., United States (August 03-05, 2019)
Champion:

---
2019 PBA50 Tour #12
PBA60 Dick Weber Championship, presented by 900 Global
Pro Bowl West in Fort Wayne, Ind., United States (August 07-09, 2019)
Champion:

---
Avots:http://pba.com/

1349 Kopā apskatīts
2 Apskatīts šodien